[vc_row][vc_column][vc_column_text]
L'Expo è sempre più vicina e pochi sanno davvero in che cosa consisterà, per questo abbiamo chiesto a Giacomo Biraghi, digital and media PR di Expo 2015 spa, di raccontarcelo in modo facile e sintetico. Abbiamo realizzato, in collaborazione con Beepomnimedia, 6 VIDEO, di pochi minuti ciascuno. Ogni settimana, da oggi a metà gennaio, ve ne proporremo uno. Li troverete qui, sul nostro canale youtube, www.youtube.com/user/Cibifreepress
Quando le porte della manifestazione apriranno, saprete tutto.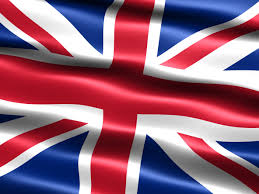 GETTING CLOSER TO EXPO
My Expo is everyone's Expo
Giacomo Biraghi is certainly the person who knows more about Expo than everyone else. This is because he believed in it since the very beginning and because he contributed to great extent in organizing this big event.
The universal exposition in Milan will begin in less than a month and so we met up with Giacomo Biraghi, "expo optimist", and a friend of CiBi for a long time. Here is Biraghi's preview of the event.
How did you start working for Expo? Where does your passion come from?
I have always been passionate about Milan. My job has always revolved in one way or another around this city. This is the reason why in 2011 I tried to find a way to participate in this important event. Since then, thanks to my passion and because it is part of my job, I have had a chance to get to know the complex and dynamic world around this event. Finally, in December 2013, I wrote a handbook called Expottimisti with Luca Ballarini and Alvis De Santis (it can be downloaded for free).
Little by little, the club of "expo optimists" has been growing. What do the members of the club do?
First of all, "expo optimists" is a hashtag, a slogan that gathers all the people who are enthusiastic about this important event. Then, we had an idea to create an official logo which can be used by all the Expo enthusiasts. In July, we started a website where people can put their photo and tell us how they can help Expo succeed. There are more than 200 of us throughout Italy. I know that some groups organize meetings where they explain how Expo can be useful and what will the event look like. Through these groups, some people are even finding a job and getting to know some companies.
And when it comes to the pavilions at what point are you?
I would say that we are more or less done. We have completed 90% of the megastructure, including water and gas supply, sewers, streets, trees and so on. In other words, we have the basic structure. When it comes to work around the guest countries participating (we call them condomini), we will soon be done as well. We have finished works on more than 50 pavilions, and we are working very hard to finish the ones remaining. By the end of April, we should have everything ready.
What about the tickets?
The tickets were put on sale few months ago. At the very beginning, we set an objective to sell 10 million tickets by the 30th of April – out of 24 million tickets in total estimated by Eurisko. By now, we have sold far more than 8 million, and if we keep selling them at this speed, we will have reached 10 million sooner than expected. So, at that point, we can say that we have met the challenge successfully. I also think we will sell more than 24 million tickets expected.
What will be the main attractions for the visitors?
Well, first of all, even though the exposition will be open thirteen hours a day, I guess the average visit will last for approximately five to six hours. That being said, each visitor will get a chance to see roughly 10% of all the attractions. Visitors will most likely be attracted by the things they like the most.
Do you have any information on the pavilions that you know will be eye-catching?
I don't have any precise information. What I think is amazing about Expo is that no one knows exactly how the things will look like. What I know for sure is that the Expo pavilions will be very beautiful, with hills made of wood, a huge area with the supermarket of the future, and a play area for the little ones called the childrenpark. Triennale, the only pavilion not in the Expo area, will also be remarkable. It will host a beautiful art exhibition on how to feed the planet. Few people know this, but starting from the 13th of April, Triennale will be open to Expo visitors. With the Expo ticket, they will have access to Triennale and to all the other pavilions. Visitors will also be able to see the nine clusters, such as the one dedicated to rice, fully made up of mirrored cubes. All in all, Expo will be truly spectacular!
Will anyone have a preview of the exposition before its official opening? What will happen on the 1st of May?
Yes, a series of events will take place on the 28th, 29th and 30th of April. Giorgio Armani will celebrate his 40th business anniversary with a big fashion show on the 30th, followed by Andrea Bocelli's concert for "The Opening" show. There will certainly be a press preview, and then on the 1st of May, a meeting of all the people who have been working on Expo for seven years: the Municipality of Milan, the Italian Government, representatives of all the host countries… There will be a party, but the rest is a top secret. Visitors will have access to Expo from the 2nd of May.
How is communication around Expo working in Italy? And how is it working with other countries?
There are intellectuals, politicians and journalists in Italy who bad-mouth Expo and who continue to work against it. We are working for the people who support it. We are trying to explain what Expo is about, what it will look like, how to buy tickets… Regarding the communication with other countries and some translations on the Expo site, I have to admit that we made mistakes. But, we did our best to correct those mistakes immediately (this includes the mistakes we made when translating in English and in French).
VERS L'EXPO
Mon Expo est l'Expo de tous
Giacomo Biraghi est sans aucun doute une des personnes qui en connaît le plus, parce que dès le premier moment il y a cru et il a fait en sort que ce grand événement soit aussi un peu sa création.
Nous avons rencontré Giacomo Biraghi, «expottimista», ami de CiBi depuis longtemps, deux mois avant l'ouverture de l'exposition universelle de Milan pour qu'il nous donne un aperçu.
Comment avez-vous commencé à travailler pour Expo ? D'où naît votre passion ?
Ma passion et mon travail ont toujours eu pour objet la ville de Milan et donc en 2011 j'ai cherché à participer à ce grand événement. Depuis ce moment là, et pour passion et pour travail, j'ai connu au fur et à mesure l'univers varié et compliqué qui est présent dans cet événement, jusqu'à choisir en décembre 2013 d'écrire un petit manuel qui s'appelle Expottimisti (disponible gratuitement sur le web) avec Luca Ballarini et Alvise De Santis.
Dans ce club il y a beaucoup d' « expottimisti », mais que faites-vous ?
Tout d'abord c'est un mot-dièse, un slogan qui unit ceux qui sont ravis de cette importante réunion italienne. D'ici on est arrivé à l'idée de construire un logo officiel qui peut être partagé par tous ceux qui ont les mêmes points de vue. Depuis juillet il y a aussi un site où l'on peut charger sa photo et dire qu'on souhaite contribuer. En Italie nous sommes désormais plus de deux cents personnes et je sais que des groupes organisent des réunions pour expliquer comment Expo sera organisée et en quoi elle peut être utile. D'autres sont en train de chercher du travail et des contacts avec des agences d'emploi.
En ce qui concerne les pavillons, à quel point sont les travaux ?
Je dirai que nous avons fini, nous en sommes à plus de 90% de l'immeuble : l'eau, la lumière le gaz, l'égout, les routes, les arbres… la structure de base est présente. Et les Pays, c'est à dire les propriétaires, sont aussi en bonne voie. Les pavillons terminé sont déjà plus de cinquante et pour les autres on travaille d'arrache-pied. Pour Avril tout sera prêt.
Les billets ?
Les billets sont en vente depuis quelques mois et nous nous sommes fixés comme objectif de vendre 10 millions des billets d'ici le 30 Avril, sur 24 millions estimé en total par Eurisko. À ce jour, nous avons dépassé de loin les 8 millions et, à ce rythme, nous atteindrons les 10 millions bien avant la date prévue. Nous avons donc relevé le défi et je crois que nous dépasserons le 24 millions au total.
Qu'est- que attirera le plus les visiteurs?
Tout d'abord il faut dire que nous estimons que pendant une visite moyenne de cinq ou six heures, sur la durée d'ouverture journalière de treize heures, il n'est possible de voir qu'au maximum 10% des attractions. Les visiteurs seront donc attirés au hasard par les choses qui les intéressent le plus et qu'ils aiment.
Voudriez-vous nous dévoiler un pavillon que vous savez être spectaculaire ?
Je n'en sais rien, personne n'a d'informations précises et je crois que c'est cela qui fait le charme de cet événement. Cependant je vous assure que tous les pavillons de l'Expo seront extraordinaires, avec des collines en bois, un énorme espace qui abritera le supermarché du futur et un childrenpark, une plate-forme avec des jeux pour les plus petits….La Triennale aussi sera magnifique, le seul pavillon situé hors de l'espace Expo et accueillera une très belle exposition d'œuvres d'arts sur le thème nourrir la planète. Peu de gens le savent, mais avec le billet Expo, valable pour tous, on pourra y accéder dès le 13 avril prochain. Enfin il y a neuf clusters, dont celui du riz qui est entièrement fait en cubes en verre.
Avant l'ouverture officielle, y aura-t-il une avant-première? Et qu'est-ce qui va se passer le premier mai ?
Oui, les premiers rendez-vous auront lieu dès le 28, le 29 et le 30 avril. Le 30 avril Giorgio Armani fêtera ses quarante ans d'activité avec un grand défilé et ensuite on assistera au concert de Andrea Bocelli pour le spectacle « The Opening ». Il y aura certainement une avant-première pour la presse et pour terminer, le premier mai, une rencontre avec tous ceux qui ont travaillé à l'Expo pendant ces sept années : la municipalité, le gouvernement italien, les représentants de tous les pays participants…Ce sera une véritable fête mais le programme reste top secret. Les visiteurs pourront y accéder à partir du2 mai.
Comment marche la communication en Italie et à l'étranger ?
Il y a une partie de l'Italie faite d'intellectuels, d'hommes politiques et de journalistes qui ne cesse pas de critiquer Expo quoi qu'il en soit. Mais nous, nous travaillons pour tous les autres. Nous parlons de ce que cet événement représente, comment il se déroulera et comment acheter les billets… Pour ce qui concerne l'étranger, je dois avouer qu'on a fait des erreurs mais qu'on les a corrigées tout de suite, en trouvant également une solution au problème des traductions vers l'anglais et le français.
EXPO SE ACERCA
Mi Expo es la Expo de todos
Giacomo Biraghi es por cierto una de las personas que más sabe sobre Expo, porque creyó en el proyecto desde el primer momento e hizo suyo el evento .
Hemos encontrado Giacomo Biraghi, "expo optimista", amigo de CiBi desde hace tiempo, dos meses antes de la inauguración de la grande exposición de Milán para que nos revele algunas anticipaciones.
¿Cómo empezaste a trabajar para Expo? ¿De dónde nació tu pasión?
Mi pasión y mi trabajo siempre han tenido como objeto la ciudad de Milán y de hecho en 2011 intenté participar a este grande evento. A partir de ese momento, tanto por pasión como por trabajo, conocí cada vez más el mundo polifacético y complejo que rodea ese evento, hasta diciembre de 2013 cuando, junto con Luca Ballarini y Alvise de Santis, escribí un pequeño manual titulado "Expottimisti" (que se puede bajar gratuitamente de Internet).
¿Qué hacéis en vuestro club de los expo optimistas?
En primer lugar es un hushtag, un eslogan que reúne a quienes se sienten entusiasmados por esta cita italiana. Así nació la idea de crear un logotipo oficial utilizable por todos los que comparten las mismas opiniones. Desde julio existe también una página web donde se pueden cargar fotografías y señalarse como personas que quieren dar su aporte. En Italia somos más de doscientos y algunos grupos organizan reuniones para explicar cómo puede ser útil Expo y cómo funciona. También hay gente que está buscando trabajo y contactos con las empresas.
Por lo que se refiere a los pabellones, ¿cómo proceden los trabajos?
Yo diría que hemos terminado, más de un 90% del edificio está terminado: agua, electricidad, gas, alcantarillas, calles, árboles…es decir la estructura de base está lista. Y también los otros Países han llegado a buen punto. Hay más de cincuenta pabellones ya terminados y se está trabajando rápidamente en los demás. Para abril todo estará listo.
¿Y las entradas?
Las entradas están en venta desde hace algunos meses. Hemos establecido como objetivo la venta de 10 millones de entradas para el 30 de abril, de los 24 millones totales estimados por Eurisko. Ya hemos superado los 8 millones y, si seguimos así, llegaremos a los 10 millones antes de lo previsto. Hemos alcanzado nuestro objetivo y vamos a superar los 24 millones totales.
¿Qué les puede atraer más a los visitantes?
Antes que nada digamos que la visita media va a ser de cinco/seis horas de las trece de apertura diaria, donde será posible ver como máximo un 10% del total de las atracciones. La gente elegirá al azar por las atracciones que más le interesan y le gustan.
¿Tienes una anticipación sobre los pabellones que consideras grandiosos?
No tengo ninguna información precisa y creo que lo bueno es que nadie sabe con exactitud lo que va a encontrar. Pero lo que es cierto es que los pabellones de Expo serán muy bonitos, con colinas de madera, un enorme edificio para el supermercado del futuro, un área con juegos para los niños (que se llamará children park) y mucho más. Será muy bonita la Triennale también, el pabellón que se encuentra fuera de la zona Expo. Aquí habrá una preciosa exposición de obras de arte sobre el tema de la nutrición del mundo. Pocas personas saben que se puede acceder con la entrada Expo que valdrá para todas las atracciones. Además habrá nueve clusters, como el del arroz, hecho con cubos de espejos. En conclusión, va a ser estupendo.
¿Antes de la inauguración oficial alguien tendrá un anticipo? ¿Y qué va a pasar el 1 de mayo?
Si, tendremos unas citas el 28, el 29 y el 30 de abril. Giorgio Armani celebrará los cuarenta años de su actividad con un gran desfile precisamente el 30 de abril; luego Andrea Bocelli hará un concierto para el espectáculo «The Opening». Sin duda la prensa tendrá un anticipo y el 1 de mayo se encontrarán todos los que han trabajado en la Expo en los últimos siete años: el ayuntamiento, el Gobierno italiano, los representantes de todos los países invitados… Será una gran fiesta pero el programa es ultra secreto. Los visitantes podrán entrar a partir del 2 de mayo.
¿Cómo está funcionando la comunicación en Italia y en el extranjero?
Ciertos intelectuales, políticos y periodistas que siguen oponindose y hablando mal de Expo, sin motivo, pero nosotros trabajamos por todos los demás. Decimos qué es, cómo va a ser y cómo adquirir los billetes. Por lo que se refiere al extranjero tengo que admitir que cometimos algunos errores, pero los hemos corregido de inmediato y también hemos arreglado el problema de las traducciones en inglés y en francés.
[/vc_column_text][/vc_column][vc_column width="1/6″][/vc_column][/vc_row]