Extraordinary times, require extraordinary responses. How many times in these unreal days we heard this phrase that we have made our own, very often with the feeling of those who feel like a lion in a cage. Yet it is something profoundly true and it is not only about the economic and financial aspect, but also it is about the moral and the heart.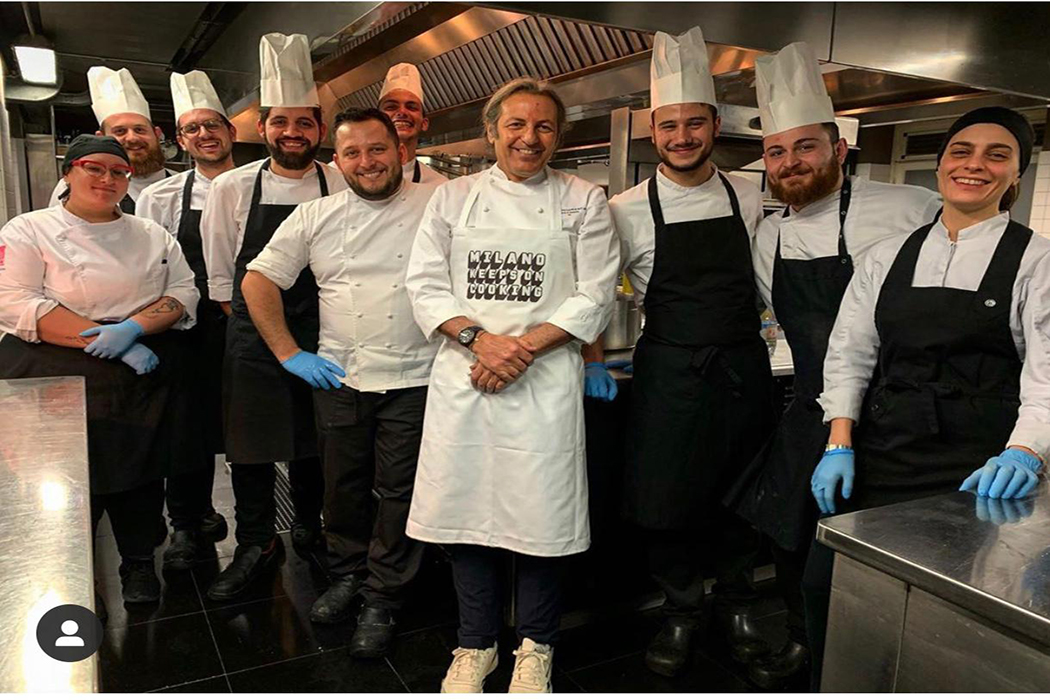 Citizens' initiatives have been a lot: virtual flashmobs, fundraisers, photo challenges that have become viral, songs on balconies. More than ever, the sense of social cohesion has prevailed over this difficulty. Milan, one of the places most affected by this virus, wanted to send its message to Italy and to the whole world.
The first signal came from the city administration with the launch of #milanononsiferma. To this wave of positivity, another has been added with the aim of combating the immobility and the concerning that has affected the entire restaurant industry.
This is why #Milanokeepsoncooking was born (Milan continues to cook), a social initiative that involves more than thirty chefs, pizza makers, pastry chefs and restaurant entrepreneurs. Those who have joined the initiative have received a special apron that they will have to wear and take a photo. This will be posted on social media along with the hashtag and a message of hope.
Then we just have to pick up our phones and our devices, access social media and peek at the faces of all those who have joined. Remember, #Milanokeepsoncooking!
Gabriele Gatti
Gabriele.Gatti@cibiexpo.it